Flexible content module position for joomla a content plugin for joomla which will allow to add module(s) in article in different ways. Let's have a look into the plugin's configuration page.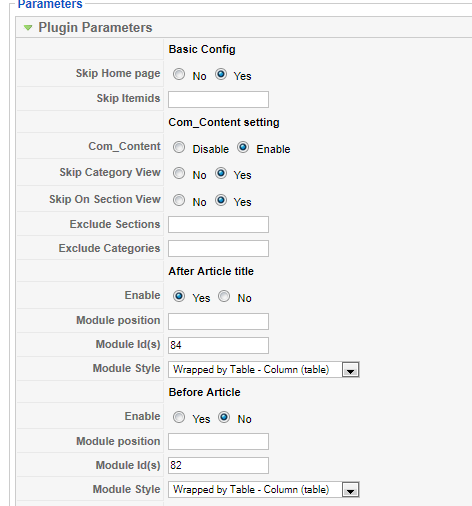 Joomla Version Support:
Joomla1.5 Native
(Coming soon) Joomla1.6 Native
Licence: GPL2 (See the licence)
Features
Skip home page or not
Skip by item id
Skip home page or not
Supported Components

Content (com_content)

Skip Category view
Skip Section view
Exlcude category(s) by id
Exclude section(s) by id

Possible Module positions

After Title
Before Content
After Content
Inside Content(pending feature)

Possible ways of module(s) injection

Module position name(s)
Module id (s)
Use comma separator for muktiple module position name or multiple module id
Position name or module id both can be used
Downloads
To Download please click here.